Water Damage Restoration Louisville
Water damage restoration after a flooding event has to be performed faster than the winning horse in the Kentucky Derby, and that's why 911 Restoration Louisville is the best man for the job.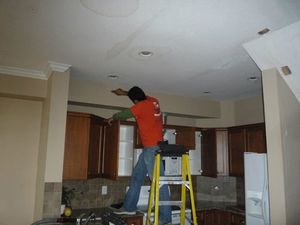 Water damage can occur faster than the velocity of a fastball cracked against a Louisville Slugger, and its effects can linger longer than the exit line out of Cardinal's Stadium after a game.
Worse yet, if water extractions aren't performed immediately then there is an increased chance for mold growth to take over the property and cause even more trouble.
The many steps involved in water damage restoration are why our crews advise homeowners not to attempt cleanup jobs by themselves.
Prepared For A Flood
In April of 2015, a major flooding event happened in downtown Louisville which caused enormous amounts of water damage around the metro area. our crews were called out day and night to alleviate the troubles caused to property owners throughout the area, and they will always be ready to do so again.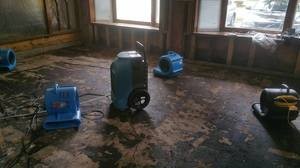 But, if you want to be prepared on your own. Here are a few solid methods for making the best of a potentially hazardous situation.
Use sand bags to form a complete barricade around your property.
Take advantage of diesel generators and massive sump pumps to eject water from the interior of the property.
For major rains the best method for protection is to direct the outpour from gutters and downspouts away from the foundation of the home by at least five to ten feet.
Check and clear your drainage wells for debris and detritus which may clog the sump pumps at inopportune flooding times.
Don't let this happen to you and your loved ones. Hope for the best, but prepare for the worst, and keep our number close for any such emergency.
Raging Against the River
Today the Ohio River plays a major role in the expansion of commerce and industry for the Metro area, as well as an entertainment source for events large and small.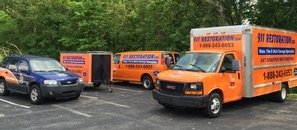 But the River is a fickle entertainer and will from time to time break its banks and flood the surrounding area.
Our crews of highly trained and IICRC certified professionals want people to be prepared, but if the worst does happen and you need expert help, then you'd better call us. We are ready and waiting for anything.
Putting the customer first is just a natural way of things for our crews when they get on a job site. Be it a major flood like the one of April, 2015 or just a toilet overflow gone awry, they can handle it all.
If your home or business is experiencing the effects of a flood, or any other form of water damage, then contact the water damage restoration Louisville experts with 911 Restoration Louisville today!
Serving the communities of Brooks, Crestwood, Eastwood, Fairdale, Glenview, Harrods Creek, Highlands, Jeffersontown, Jeffersonville, La Grange, Louisville, Masonic Home, Middleton, New Albany, Old Louisville, Prospect, Shepherdsville, Shively, Wilsonville and surrounding areas.