Commercial Water Damage Restoration in Louisville
It is important to protect your commercial property from natural disasters and other accidents that can potentially damage your business to the point of requiring professional remediation services.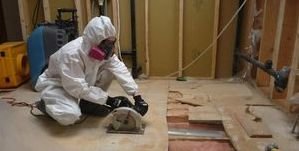 These issues can include everything from rainstorms, flooding, landslides, pipe bursts, and mold infestations.
When you find yourself dealing with these types of problems in your commercial property, you can contact 911 Restoration Louisville. We are available 24/7/365 to take your calls, so you never have to hesitate to reach out.
If water damage is a factor in your emergency, then we guarantee to arrive within 45 minutes of receiving your call for help. We never want to let water stagnate on a property for an extended period of time, because it can increase the damages to your commercial property.
Call our commercial property damage Louisville experts the moment your business is affected by a disaster situation and we will respond quickly, ready to get to work making repairs.
Landslides And Flooding Have The Potential To Devastate Your Business
Louisville is located near the Ohio River, putting the area at risk of becoming flooded whenever there is substantial rainfall. When these high water levels exceed the river banks, floodwaters can create landslides that have the ability to invade commercial properties and cause subsequent structural damage.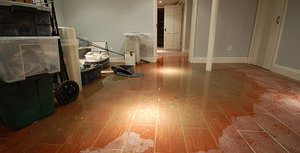 These weather patterns are occurring more frequently. In fact, just in February 2018, Louisville experienced a major flood when the river rose 11 feet above flood stage due to a rain surge. This was one of the worst flooding disasters seen in the area since 1997.
The impact of storms of this magnitude can be devastating to businesses and buildings. The floodwaters can create water damage, not to mention the possibility of experiencing structural damage from mudslides. Rock slides are also a possibility and can be especially destructive.
911 Restoration Louisville has dealt with these types of natural disasters for years and know exactly to mitigate these situations. We provide comprehensive services that deal with every aspect of the disaster, so you never have to worry about hiring a second cleanup company.
You can rely on us to completely repair your commercial property, so call us today and we will get your business up and running again by starting with a free visual property inspection.
Understanding Your Insurance Coverage For Floods And Mud
When you own a commercial property in Louisville the best way you can protect your business from most natural disasters that regularly occur is by purchasing a flood insurance policy.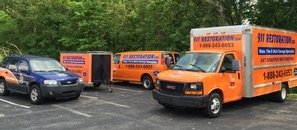 The first thing you need to understand is the difference between mudflow and mudslides. Mudslides happen when a portion of the earth moves downhill. Since there isn't much water involved in a mudslide, flood insurance does not cover this type of damage.
On the other hand, mudflow is covered by flood insurance, which can be purchased through FEMA's National Insurance Program, as well as from private companies.
It is important to realize that a flood insurance policy is a completely separate policy from your standard business insurance policy. A typical business policy will not cover flood or mudflow damages. If you want to be covered for issues such as landslides and earthquakes, then you may want to consider purchasing a "Difference In Conditions" policy, which covered these types of damages.
911 Restoration has worked with many different insurance providers over the years and has seen all types of policies. So, if you have any questions regarding your insurance claim, call our commercial property damage Louisville staff and we will go over your business policy with you in detail.
Serving the communities of Brooks, Crestwood, Eastwood, Fairdale, Glenview, Harrods Creek, Highlands, Jeffersontown, Jeffersonville, La Grange, Louisville, Masonic Home, Middleton, New Albany, Old Louisville, Prospect, Shepherdsville, Shively, Wilsonville and surrounding areas.