Mold Removal Louisville
911 Restoration Louisville is available 24/7/365 in order to bring you peace of mind through rain or shine across the seasons no matter what happens.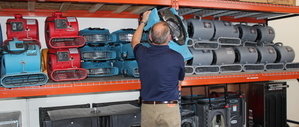 We're not just going to get rid of their mold and their worries. We're making sure their new tomorrow is better than the day before."
We are the solution to all mold problems as made evident by our years of experience. Your fresh start is safe in our hands.
Homeowners who find mold might also require water damage restoration services, as high moisture content usually is an indicator of water problems.
Fortunately for customers, we are an all-in-one team. Call our mold removal Louisville team with 911 Restoration Louisville if mold is on your mind, we can fix you right up, fast.
Mold Myths: Dispelling False Mold Remediation
Bleach is not designed to stop mold. What bleach does is disinfect the surface area of all microbial life, which includes fungus. Unfortunately, the ionic bond in bleach will only affect non-porous material.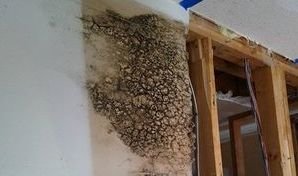 See, it will kill mold on tiles, but mold on organic material such as sheetrock, wood, and paint will retain most of the mold. The reason being is that those materials are organic and porous, so the mold populates by eating itself into the core of those things.
911 Restoration recommends avoiding bleach; it poses more of a health risk than a solution by causing chemical burns if it gets on you.
To the second point, mold is everywhere, but the mold that homeowners should be looking for is in the dark corners and pockets of the home.
Mold is an indicator of high moisture, which might be a result of a broken pipe that has been leaking, or poor water drainage that is causing water to seep back into the home. Fixing that mold ensures the leak gets fixed, and that the structural integrity of your home is secure.
Our mold removal team offers a free home inspection to homeowners to better assess any of your mold concerns. It is important to us that you receive the most appropriate and professional care.
A Fresh Start From the Mold Experts
The mold removal Louisville team at 911 Restoration is IICRC certified, insured, bonded, and certified. This means we can handle all matters of mold removal.

For example, mold should only be handled with the proper attire of rebreathers and hazmat suits. Furthermore, keeping the space quarantined is simple for us because we use industrial HVAC systems to create negative air pressure.
These measures ensure that no mold spores plant themselves elsewhere into your home. On top of that, restoration efforts  involve replacing moldy materials with brand new aseptic material. This keeps any future growth under control.
The knowledge of mold remediation we possess goes far beyond the labor. We understand insurance policies better than anyone else does. If previous existing water damage caused the mold in your home, such as a pipe burst, then your insurance will cover the cost.
We take it a step farther and the mold removal Louisville team will file the insurance work for you. Call our mold removal Louisville experts at 911 Restoration Louisville, and we will handle it for you with ease today!
Serving the communities of Shively, Highlands, Jeffersontown, La Grange, Old Louisville, Prospect, Wilsonville, Fairdale, Glenview, Brooks and surrounding areas.