Water Damage and Mold Growth Jeffersontown
When your home is hit by a leak or flood disaster you can count on the water damage Jeffersontown teams at 911 Restoration Louisville to keep you and your family safe during any water damage crises.
When you reach out to us, you can be sure that our mold removal Jeffersontown specialists are equipped to handle all types of water issues, such as:
Home Flooding

Pipe Burst

Roof and Ceiling Leak

Washing Machine Leakage

Water Heater Explosions

Fire Sprinkler Damage

Main Water Line Leaks

Ruptured Hoses

Toilet Overflow

Leaky Shower Pan

Ice Machine Malfunction Leak
Our IICRC certified water damage Jeffersontown staff is the best in the business, and all the skills and knowledge we possess come from all of our years in the industry.  
We understand how important it is to act fast in these situations with excessive water, so we stay available 24/7/365. Our water damage Jeffersontown technicians guarantee to arrive on the scene of your disaster within 45 minutes. So, call us and our mold removal Jeffersontown pros will do whatever it takes to provide that to you.
We Will Assist You With All The Effects Of Mold Growth
We know that a water crisis doesn't just take place during normal business hours, which is why our water damage Jeffersontown specialists are constantly accessible to their customers.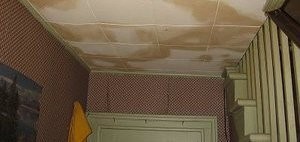 It's critical to get to the source of the water damage issue early, because a fast response time can mean the difference between a few hundred dollars in damages rather than tens of thousands.
Our mold removal Jeffersontown professionals will even help out with all of the insurance paperwork for all the specifics of the claims process.
Additionally, fast action when the worst occurs ensures that mold spores and other airborne fungus strains don't form infestations in the moisture laden areas of the home after a water damage incident.
We water damage Jeffersontown pros just want to make this whole process as easy as possible for you. So, call us when you need assistance with any level of water damage remediation and our mold removal Jeffersontown workers will go the extra mile for you.
We Want To Be There To Stabilize Your Home After Water Damage
Armed with extensive knowledge and unsurpassed skills in the field, our water damage Jeffersontown experts know precisely how and when to respond when the element of water causes destruction on your family home.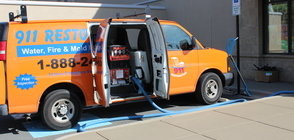 Fast action is critical, but a total understanding of what harsh weather can do is an even better tool when it comes to saving the homes.
Our mold removal Jeffersontown workers are intimately aware of the flooding capacity of the river in the area and are accordingly prepared with all of the best technology to stem the flow of damage when the worst occurs.
Our mold removal Jeffersontown members use the most comprehensive and state of the art equipment in the industry to restore your home, including sump pumps, wet vacs, dehumidifiers, vapor barriers and air movers.
If your home becomes flooded due to any reason such as a toilet overflow, water heater malfunction, pipe burst or even a flood, then call our water damage Jeffersontown team at 911 Restoration Louisville to get a fresh start today.