Water Damage Shively
The water damage Shively experts with 911 Restoration Louisville have all of the skills and expertise needed to take on the challenges presented by any sort of water emergency for you today.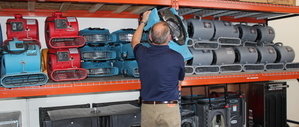 A roof leak is one the problem that may occur, but whenever this does happen, you can count on the water damage Shively experts to be available 24/7/365 to lend you a hand with restoration services.
Our specialists know how urgent water damage needs to be addressed.
Whenever you contact our water damage Shively agents, you can expect us to be there within 45 minutes of your call so we can get your home back in shape right away.
When we are on a job we want to make sure you obtain the utmost satisfaction. Whenever you need a fresh start, you can call our IICRC certified water damage Shively agents to get the job done right.
We Know Exactly How To Deal With Home Flooding Issues
Heavy rain isn't the only thing that can cause flooding within your home. A pipe burst can allow water to gush out in huge quantities that can flood crawlspaces, attics, and basements.
This equipment will allow us to be thorough so we can help you avoid any further complications like mold growth. Among the issues that we can assist you with include:
Pipe bursts and plumbing leaks
Water-based appliance hose leaks or connector ruptures
Roof leaks and water stains
Storm damage and flooding
Sewage backups
Mold growth
Fire sprinkler malfunctions
Bathtub overflows and running sinks
This kind of problem can occur when you least expect it, but our water damage Shively crew will be ready to take care of it for you. We're here all year-round for your convenience, so call us any time you need water damage repair and you can rest assured that your issue will get patched up right away.
Our Repair Team Turns Water Damage Into A Fresh Start
You can expect only comprehensive solutions to your water damage concerns with our assistance. We will provide you with a free home inspection and estimate that will help us recommend the best course of action as well as offer you the most affordable price.

We know that dealing water damage can be frustrating. For your convenience, we'll also help you by working with your insurance company to file your claim.
Our technicians have the water damage repair training and equipment to restore issues such as roof leaks, pipe bursts, flooding, toilet overflows, and storm damage.
We take pride in being able to help homeowners deal with water damage in every way that we can and through our repair and restorations, we'll be giving you a fresh start.
If your home is suffering from a water invasion of any sort, then call our water damage Shively team with 911 Restoration Louisville for help today!