Water Damage Shepherdsville
The water damage Shepherdsville team at 911 Restoration Louisville is licensed, bonded, and insured in order to provide you peace of mind after it has been washed away.
We believe that everyone is entitled to a fresh start after a home incident, therefore this means our services have to be affordable and thorough.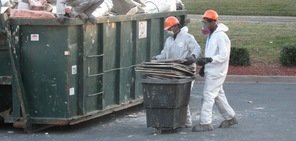 Never be left out to dry, pick up the phone and give us a call.
Available 24/7/365 means you can contact us day or night.
A response time of within 45 minutes ensures you a speedy recovery.
Same-day service gets you back on your feet faster.
Flooding can reverse water flow in the home resulting in sewage backup.
Now, a pipe bursts or flood is something you may experience, so a simple way to keep these things under control is to turn off the water to your home.
Turning off the water will prevent this in the event of a flood, and it will mean less is damaged in a pipe burst. The fresh start you deserve after such situations is right here, so call now!
Top Two Reasons for Flood Damage in Shepherdsville
The water damage Shepherdsville team wants to take a minute to elaborate on some of the common accidents we respond too. As knowledge is power, we hope to impart enough wisdom on to you that will help you prevent and better react to accidents.
The former is easily preventable, but the latter is almost unavoidable. See, a pipe burst is most likely going to occur to a homeowner from November to February, when the temperature is fluctuating from just above to well below freezing.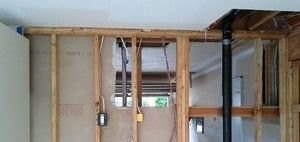 While the heating cost index is high for Shepherdsville, almost ten points higher than the rest of Kentucky, it very well worth the cost. It is pretty hard to put a price tag on your peace of mind, but trust us: it is easier to heat your home than it is to deal with a pipe burst.
If you keep the ambient heat of your home to above 50 degrees Fahrenheit, then it should keep your pipes from freezing over. Now, the next thing to consider is what happens to exposed pipes.
These run from inside your home to the outside, so the ones in the exterior are harder to keep thawed. Buying insulating sleeves will keep the water flowing in the plumbing system, which will be a big help to you.
The next thing to consider are floods that occur due to heavy storms. Now, preventing flooding due to these is not really possible, but you can do plenty to curb the amount of water damage done to your home. For example, sand bagging will absorb plenty of water. This is the process of putting bags of sand around the entry points of your home to keep water out.
Another thing you can do it put away any outdoor furniture. A lot of damage we see is the result of these things slamming into homes. Chaining them together, and keeping them anchored will prevent them from shifting.
Call us at 911 Restoration if you experience a home accident. We will be there for you.
Flood Restoration by a Certified Crew
Here at 911 Restoration Louisville, we have made it our life mission to provide you with a fresh start after you experienced any sort of water damage. We are here for you through all of it, so count on us to cleanup whatever mess was made.

The water damage Shepherdsville crew is IICRC certified, therefore we are more than capable of extracting water. Our knowledgeable technicians know how to use the most sophisticated equipment required in home restoration, such as wet vacuums, pumps, blowers, and driers.
Moreover, we know how to prevent long lasting damage such as a mold infestation because we trained to use caustic sanitizing solutions that eliminate odor causing bacteria and mold spores. The care you receive will be guaranteed the best around.
It will be good for you home, and the safety of you and your family. For that reason alone, we always recommend calling a group of professionals like us, and avoiding D.I.Y. cleanup.
Flood water may foster dangerous bacteria that can get you sick if you are not equipped to navigate through it. On top of that, renting the equipment can be costly. Especially if you do not have the decades of experience that we have.
If your home or storefront location is already taking on the challenges of a flood, then contact our water damage Shepherdsville team with 911 Restoration Louisville for help today!