Water Damage Harrods Creek
No matter how water damage strikes, 911 Restoration Louisville will be prepared to offer you immediate solutions. Water damage can affect your home in various ways. It can come in the form of a sewage backup, flood, roof leak, or pipe burst.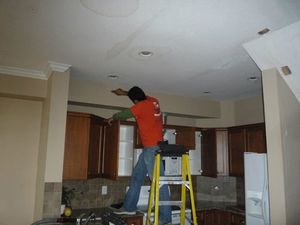 Our water damage Harrods Creek team will be working to get your home back in shape through the highest quality of water damage repair and restoration.
Our almost immediate response allows us to stop water damage from spreading any further. We'll be providing a free assessment that will help us locate the source of the problem and will help us determine the price most affordable to you.
Water damage can cause a lot frustration because a pipe burst, roof leak, sewage backup, or water heater burst can come unexpectedly, even in the dead of night.
No matter the time, you can trust that 911 Restoration will be available 24/7/365 to offer you on the day service that will give your home a fresh start!
Mold Growth Prevention Through Water Damage Repairs
Whenever water manages to leak within your home, there is a potential for mold to start growing. Mold is attracted to dark and moist areas and whenever a pipe bursts or the roof leaks, it can create the ideal area for mold to thrive.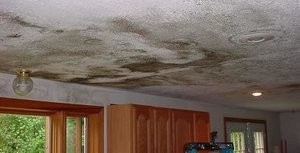 Mold can spread spores that can lead to health conditions like asthma and skin irritation.
The best way to deal with mold growth is by patching up the source of the leak as soon as possible. With 911 Restoration's help, you can rest assured that water damage repairs and restorations will be done with speed and care.
We will be making use of advanced drying technology to extract water and remove moisture from your home effectively.
Our IICRC certified water damage Harrods Creek team is trained to use that advanced equipment and you can count on us to be thorough.
We'll even check the hard-to-reach areas of your home like the attic, crawlspaces, basement, and the spaces between the walls. Once water damage has been taken care of, we'll be providing our mold remediation services.
Helping You Take Care Of Your Water Emergencies

With our fast response, availability, advanced equipment, and training, we'll make sure that all of your water woes are handled professionally and with the highest level of quality in mind.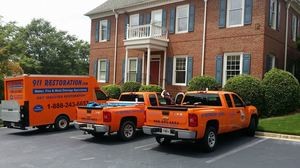 Whenever you need a pipe burst, roof leak, flooded crawlspace, or sewage backup taken care of by the experts, 911 Restoration is the company to call.
Time is of the essence when it comes to dealing with water damage; the issue needs to be addressed right away in order to prevent more headaches like drywall flooding or mold growth from affecting your home.
In order to mitigate any of those issues and to curtail the harm caused by water to your property, the 911 Restoration will make sure that we're there within 45 minutes of your call.
We're fully committed to providing you and your home with a much needed fresh start. If you home or storefront location is already amid a flooding scenario, then contact the water damage Harrod's Creek team with 911 Restoration Louisville for immediate assistance today!