Water Damage Masonic Home
911 Restoration Louisville provides homeowners in Masonic Home with complete water damage repair and restoration services that will include the use of advanced drying equipment and techniques that will give your home a fresh start!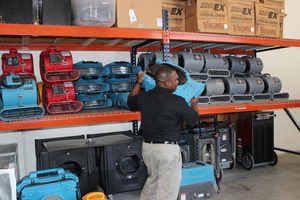 Our water damage assistance will make sure that your home gets back to becoming a safe and comfortable environment for you and your family.
We understand how urgent a water damage situation like roof leak, pipe burst, sewage backup, or flood needs to be taken care of, so you can expect our water damage Masonic Home team to be available 24/7/365 to provide you with on the day service.
In order to stave off any further damage to your home, the water extraction process needs to be done as soon as possible so you can expect the water damage Masonic Home team to be there within 45 minutes of your call.
We are IICRC certified which mean we are fully trained to handle various water damage situations through the use of advanced equipment and techniques. Our expertise will ensure that any future structural damage to your home and mold growth are avoided.
Water Damage Repair and Restoration Pros You Can Rely On
Our team of licensed, insured, and bonded water damage Masonic Home professionals know how you can take a more active role in preventing roof leaks and other water damage situations from affecting your home through simple prevention tips. These are:
Regularly clean gutters and downspouts to prevent clogging
Check sump pumps to ensure they function properly in the event of basement flooding
Inspect and repair any damage to your roof like missing, buckling, or curling shingles
Inspect pipes and other plumbing fixtures for any signs of cracks, breaks, or rust
Keep in mind what you flush down the toilet
Regular maintenance work around your home can help a great deal in preventing water damage and keeping your home safe, dry, and comfortable all year round.
Whenever you experience water damage situations, you can call the water damage Masonic Home team from 911 Restoration to extract water and repair damage.
We will provide a free inspection and estimate so that the damage is properly assessed. Through our assistance, we can make sure that any damage to your home is repaired right away and issues like mold growth are avoided altogether.
Comprehensive Water Damage Restorations From The Pros
We have over 35 years of experience in restoring water damaged homes. We will always put our customers first and we will be working with only your absolute satisfaction in mind.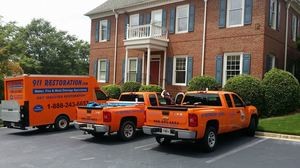 We will listen to your concerns and we will provide you with the assistance you need.
Your convenience is paramount and we will also help you in filing your insurance claims. Trust in us to provide you with only the most affordable prices.
Whenever you're facing water damage situations like roof leaks, pipe bursts, sewage backups, storm damage, or flooding, you can rest assured that the water damage Masonic Home team from 911 Restoration will provide you with a fresh start right away.
If your property is already amid a flooding crisis of some sort, then contact our water damage La Grange team with 911 Restoration Louisville for help today!