Sewage Backup Cleanup Louisville
Whenever a sewage backup strikes unexpectedly, you can count on 911 Restoration Louisville to help you right away! A toilet overflow is an issue that needs to be taken care of right away to protect both you and your home from harm.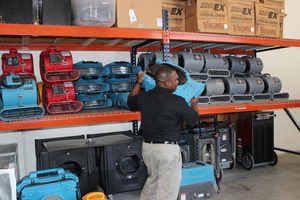 To provide you with immediate assistance, you can expect our sewage backup Louisville specialists to arrive within 45 minutes of your call to help with the cleanup and to prevent further damage to your home.
'Black water' is another term for sewage spills. Black water is filled with all kinds of bacteria that could lead to a whole host of health conditions and can deteriorate floors, walls, and other parts of your home.
911 Restoration has the necessary equipment to effectively decontaminate and extract black water from your home. We will be making use of our advanced drying technology to make sure that all water and moisture are removed from your home.
With over 35 years of experience in dealing with issues like sewage backups, you can expect 911 Restoration to provide quality cleanup and restoration work that will give your home a fresh start!
Helping You Cleanse Your Home Of Black Water Spills
Cleaning up a black water spill is dangerous work because of the exposure to the millions of microbes found in black water. Sewage is also difficult to remove from hardwood surfaces, drywalls, carpet, and textiles.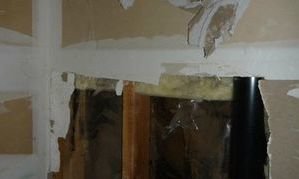 To complete the job, our specialists will be providing you with a few tips that can help you avert another black water spill in the future. Here are some tips to keep in mind:
Keep your plumbing well-maintained and up-to date.
Don't flush grease, oil, or hard paper down the toilet.
Keep your sewage backup valve in good shape. Have any damaged repaired right away.
Check your toilet if it's fixed properly at the base.
Never attempt to cleanup a sewage backup on your own. The best and safest way to handle this problem is by calling 911 Restoration right away.
Once we've gotten rid of the black water within your home, we can proceed with the restoration and decontamination process that will get your home back in shape.
Providing Quality Sewage Backup Cleanup and Restoration
With all the help and benefits that 911 Restoration Louisville can provide, it's clear that we're the go-to company whenever you need sewage backups handled. We are available 24/7/365.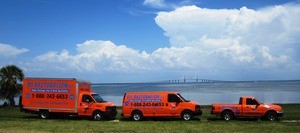 So, you can also rely on us for other issues that involve water including water damage repair and restoration and mold remediation.
The licensed, insured, and bonded sewage backup professionals from 911 Restoration will be using protective hazmat suits and industrial strength cleaning products to decontaminate the sewage affected area safely and effectively.
We will be working with only your best interest and convenience in mind. We work with your insurance company in order to provide the right price and to help you file your claims.
Call our sewage backup cleanup Lousville team with 911 Restoration Louisville and you can expect your home to look good as new with our restorations today!
Serving the communities of Brooks, Crestwood, Eastwood, Fairdale, Glenview, Harrods Creek, Highlands, Jeffersontown, Jeffersonville, La Grange, Louisville, Masonic Home, Middleton, New Albany, Old Louisville, Prospect, Shepherdsville, Shively, Wilsonville and surrounding areas.