About 911 Restoration Louisville
Meet the Owners:
911 Restoration of Louisville is completely dedicated on making every single job a great experience for the homeowner. We strive to give you peace of mind throughout the entire process.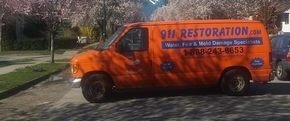 Our team are true experts and they have received all of the training and certification the industry has to offer so that they are completely on top of their game for every single property that they restore.
"It's a true prize to be able to not only give people back the ability to use their homes, but also to give them back the foundation for their version of the American Dream" says Saul about the work.
Our team are always looking for ways that they can make these types of events as easy for the homeowner to get past as possible.
This even means mapping out the local topography so that they can potentially predict when and where problems might occur with the local watershed, or even something as unpredictable as a pipe burst in the home.
If your home is being affected by the challenging nature of a water damage situation, then you need the professional and qualified hands of experts. Call 911 Restoration Louisville today!
Tips from the Pros:
Our team of professionals have been certified and trained to the nth degree and this allows them to be at the top of their game for every kind of restoration project that they take on, no matter how big or small the task. In fact, they are such pros that they even want to help people to prevent catastrophes before they even develop. Here are a few tips from the experts:
Wrap your pipes with insulation so that they don't freeze and burst in the winter. This will help to keep them warm if your house dips in temperature during the night or other times.
Make sure to position your downspouts away from your home so that any excess water runoff is directed away from your home and the foundation so that it doesn't pool up and caused leaking.
Be sure to inspect the rubber gaskets and hoses attached to your major appliances that deal in water transport. This will help to ensure that if you find any wear, or degradation, that you can get it repaired or replaced before it becomes a nightmare of water damage in your home.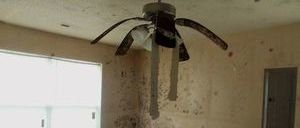 Our team are true masters of the craft which gives them a leg up against any competition because they always put the customer first on every job that they do.
If your home is inundated with water at any level and you want it taken care of by true pros and total experts, then you need to contact the water removal specialists with 911 Restoration Louisville today!
Louisville Local Lore
Our technicians make each experience as easy for the property owner as possible during their time of chaos and this means that sometimes they must spend a little bit extra time making sure that the homeowner is mentally stable, while they do the water extraction work.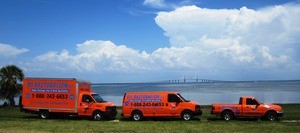 This is because unfortunately many of the homeowners that Saul and his team end up helping have never been through a situation like this before and that means they are totally lost.
This is where the 911 Restoration Louisville team spend a little more time taking care of the person and not just the home.
Once the homeowner is on solid footing with their understanding of what has happened and how any repair work may be made, then they get to work solving the damage and ensuring that the space is livable again in no time.
If your home or office is already taking on the frustration of a water invasion, then don't wait to contact the water damage restoration experts with 911 Restoration Louisville for help today!