Water Damage in Louisville
Weather Alert: If you are experiencing weather-related damage from the storm, call us today for emergency assistance!
911 Restoration of Louisville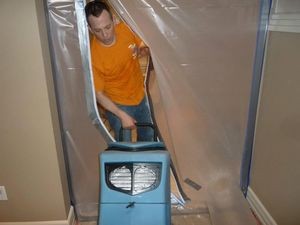 911 Restoration Louisville believes in giving people a fresh start after they have had a home related disaster.
Accidents come in a variation of shapes and sizes. Therefore, you need a team of full service providers. The work needs to happen in the hands of those that can get you on the path of the fresh start. If the job is not done correctly, then it can result on the homeowner spending more money and time.
At 911 Restoration of Louisville, we offer a Fresh Start with our comprehensive selection of property damage restoration services, including but not limited to:
Whether you're a Louisville homeowner or business owner, 911 Restoration of Louisville is your Fresh Start! We'll communicate with you throughout the entire process, help answer questions related to insurance, and restore your property to its pre-damaged condition. One of our IICRC-certified teams is dispatched within 45 minutes of your call! Contact us today, and one of our friendly representatives will assist you in finding the nearest Louisville location.
Service area map
When you call us, things will be done correctly and professionally the first time. Thus, you save money. Another bonus with working with us is that we will file your insurance claim for you. The team is here for you.
Available 24/7/365 with a 45-minute response time because accidents never take a day off, so you need speedy service.
Water damage can compound quickly.
Therefore, to keep problems from adding up we offer same day service for all emergencies.
For any problem; at any time, call our experts with 911 Restoration Louisville and we will be there to help today!
Becky Robinson
"Saul and his team did an amazing job!!! I love my new floors and paint job! The ceiling repairs that were done are so seamless you can't even tell there was an issue. I also appreciated how they kept the space clean and tidy at the end of each day. I look forward to working with them again in the future."
Water Damage Restoration
The water damage Louisville team has countless hours of experience that is proof to all homeowners that things will be better soon. On top of that we are IICRC certified too.
The certification process we undergo guarantees that we are up to date in the latest of restoration technologies alongside the best techniques. You will receive the type of care that is fool-proof.
Here are some ways to prevent water damage:
Never let your gutters become too full of debris or they may cause overflows and water damage through ceiling leaks.
Check the pipes around your property to ensure that they don't have any rusting or corrosion.
Replace the fittings and hoses on your water-based appliances at least once every five years.
Let a restoration expert come and inspect your property for any troubles that may grow to become water damage down the road.
When you return home you will immediately be filled with elation because that is how good of a job we do. It is important to the stabilization of your psyche that things get better rapidly.
For all concerns water-related in the home or business, contact our water damage restoration Louisville team with 911 Restoration Louisville today!
Fire and Smoke Damage Restoration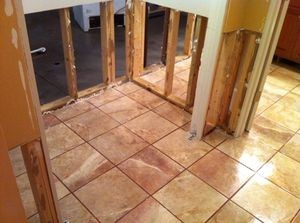 Our services range to include all types of disaster repair. When one thinks of fires they seldom include water. And really, for the smallest of fires, the biggest damages done are a result of the water used to combat the flame.
It soaks counters, wooden panels, drywall, and carpets. Therefore, you need a team that extracts the water and the remnants left behind. Soot, ash, and smoke get deposited in the porous material.
Therefore, if not restored correctly, then come the humid and dry months, the homeowner may encounter a wafting smoke odor circulated by air conditioning systems.
As a homeowner, you deserve a breath of utter freshness. So, count us to provide a restoration job that will get all remains of a fire with the use of  thermal foggers and freshening solutions.
If your property has recently experienced a fire outbreak or smoke event of any sort, don't wait until it gets worse to call our fire and smoke damage restoration Louisville team with 911 Restoration Louisville for expert rejuvenation work today!
Sewage Backup Cleaning
Sewage backup may occur as a result of flooding or root invasion. Regardless of the cause, believe in our team's ability to locate the source of the damage, while safely extracting waste from your home.
Sewage contains a high amounts of microbes that can make you sick if you come into contact with it. For this reason, we recommend that if you catch it in the beginning phases, then attempt to isolate it.
Closing a door and jamming a towel underneath is an effective way. Other than that, call us immediately. We want you to be as safe as possible, so we will be there fast.
If your home is already taking on category three water, then contact our sewage backup cleanup Louisville experts with 911 Restoration Louisville for the best in the industry today!
Disaster Restoration
As you can see, you get the help you need for a lot of accidents. It gets better than that as we can help you with any disaster event. Our huge wealth of restoration knowledge is at your disposal.
From flood cleanup, to roof repair, and even pipe burst. If it ruins your home, then we can fix it in order to make your home beautiful once more.
A disaster may come in the form of strong winds, heavy rain, or snowpack.
We have the tools and the capabilities to restore your living space for all and any matters. That is what you deserve: a team that is on your side.
If you have experienced any kind of disaster crisis in your home, then contact our disaster restoration Louisville team with 911 Restoration Louisville for help today!
Mold Removal
The mold removal team at 911 Restoration Louisville will work until your home is fit enough to allow you the ability of taking deep and calming breaths.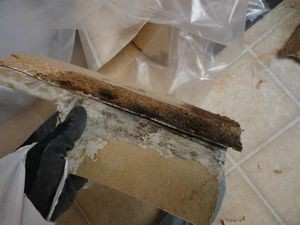 Our decontamination team follows strict procedures in removing fungal infestations because they are highly precarious.
At the slightest passing glance, it is possible that these spores dislodge themselves and then scatter all about. Thus, making room for more colonies to form.
When we arrive we set up a decontamination area that consist of scrubbing filters that pull all the spores out of the air. After that, while dawning hazmat suits, we begin removing affected material out.
After everything has been removed, we follow it up with a decontamination spray designed to ensure all future microorganism growth is curved.
For this level of dedicated and thorough service, call the mold removal Louisville team with 911 Restoration Louisville today!
Serving the communities of Brooks, Crestwood, Eastwood, Fairdale, Glenview, Harrods Creek, Highlands, Jeffersontown, Jeffersonville, La Grange, Louisville, Masonic Home, Middleton, New Albany, Old Louisville, Prospect, Shepherdsville, Shively, Wilsonville and surrounding areas.