Disaster Restoration Louisville
When a disaster such as a fire, flood, sewage spill, or storm damage occurs, let 911 Restoration Louisville lend you a hand in giving your home a fresh start. Our disaster restoration Louisville specialists are available 24/7/365 to provide you with the services you need, when you need it.
Our team of highly trained technicians has over three decades worth of experience in helping homeowners deal with all kinds of disaster damage, both natural and those that occur at home. We provide different services that can handle different kinds of disasters.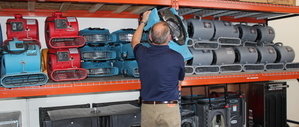 Our repair and restoration services will include:
Water damage repair and restoration
Mold remediation
Storm and flooding damage repair
Fire damage restoration
Sewage backup and decontamination
Our technicians will be working with speed and care to make sure that any other problems are averted and your home can get back into shape.
Whenever any of these calamities occur at home, you can expect that 911 Restoration will be there to assist you within 45 minutes of your call. Our licensed, insured, and bonded technicians will be working to provide you with the solutions that will give your home a fresh start.
Water Damage Restoration Helping You Deal With Disaster Damage
A heavy rains and flooding are disasters that could affect your home. Once the storm passes, it's vital that water be extracted from your home immediately to prevent problems like drywall flooding and mold growth from occurring.
Once our team arrives on your property, they will be providing you with a free inspection and estimate to determine the source of the issue. Once we've detected the cause of the problem we can start with the necessary repairs.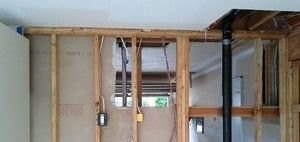 Among the water-caused issues we can help you with include:
Roof and pipe leaks
Toilet overflows
Water-based appliance bursts
Storm damage
Fire sprinkler malfunctions
To get any unwanted water and moisture out of your home, we will be making use of our advanced drying technology. Once the area has been cleared, we can begin with our restoration work that will make the affected area look good as new.
Our team will be working on even the tightest spaces within your home including attics, crawlspaces, and the area within the walls to make sure everything is in order.
Professional Assistance For Disaster Damage Restoration
Whenever your home is suffering from the effects of a disaster like a storm, flood, sewage backup, or fire, you can always rely on the timely services from 911 Restoration.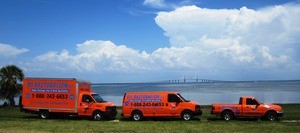 Our team is fully committed to helping homeowners in Louisville with the services they need so they can get a fresh start.
You can expect our IICRC certified crew to put you first whenever you're in need of quality repair and restoration.
Our uniformed professionals will be coming to your property in our company marked trucks and they will get right to work!
Call our water disaster restoration expert teams with 911 Restoration Louisville and let us make your home look like brand new again in no time today!
Serving the communities of Brooks, Crestwood, Eastwood, Fairdale, Glenview, Harrods Creek, Highlands, Jeffersontown, Jeffersonville, La Grange, Louisville, Masonic Home, Middleton, New Albany, Old Louisville, Prospect, Shepherdsville, Shively, Wilsonville and surrounding areas.