Water Damage and Mold Removal Prospect
When mold begins growing in your household, homeowners can contact the mold removal Prospect pros at 911 Restoration of Louisville and we will conduct a free visual mold inspection as soon as we arrives.
With all of our experience in the industry, our mold removal Prospect crew knows that mold usually is a derivative of water damage, so it is important that we are also trained in remediating all water-based problems, such as:
Ruptured hoses

Flooding

Leaky shower pan

Ice machine Malfunction

Burst Pipes

Roof leaks

Sewage backups

Appliance malfunction

Water heater explosions

Washing machine overflow
We use advanced technology that enable our water damage Prospect workers to check every corner of your property, confirming that we will find all traces of fungus and mildew.
When you even have the slightest idea that fungus may be living in your home you can contact our water damage Prospect technicians to schedule an appointment right away, because are service agents are available 24/7/365.
Call our IICRC certified mold removal Prospect unit today and we will provide you with fast, efficient and affordable mold removal and water extraction!
The More Water Damage, The Greater The Chances Of Mold Growth
If your home has recently been affected by invading water via a pipe burst, ceiling leak or ruptured washing machine hose, our water damage Prospect members can help make sure that those incidents do not cause fungus to begin growing on the premises.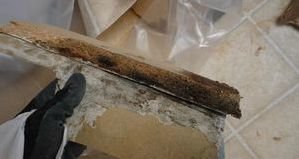 Our mold removal Prospect techs know that mold growth can happen easier than you may think, especially in a warm, moist climate that can cause mold to grow completely unrestrained, leading to a full fledged infestation.
Most of the time mold can be living on the property without you ever even seeing it, since it likes dark, damp places, the fungus usually flourishes behind walls, under floors or above ceilings.
Call our water damage Prospect experts the moment you suspect that mold might be in your household, and we will immediately schedule an appointment, even offering same day services if water damage is a factor.
We Use The Most Advanced Mold Removal Technology In The Industry
Since mold usually develops as a side effect of a water-related issue, our water damage Prospect unit always makes sure to stay equipped with the most advanced water removal technology in the industry when we are on a mold job.

Our water damage Prospect professionals make every effort to be at your home at your earliest convenience to begin home restoration procedures, which is critical to preventing mold growth.
If we do discover that mold has began the infestation process, then our mold removal Prospect team will do whatever it takes to get your home clean and safe again.
From replacing the dry wall and setting up vapor barriers to contain the mold spores, to using vacuums, air filters, and purifiers, you can count on us to get your home in pristine condition after we are through with it.
Call our mold removal Prospect staff at 911 Restoration of Louisville today and we will make sure you get the most efficient mold remediation care in the industry.