Mold Removal Shively
The moment you notice water damage within your home like roof leaks or pipe bursts, you're going to need the assistance of experts from 911 Restoration Louisville right away.
Aside from the leak, there is another problem that needs to be checked for – mold growth.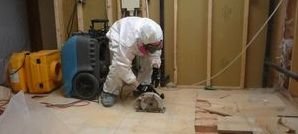 Our mold removal Shively experts can provide remediation services that can ensure your home is free from the lingering effects of fungal growth.
Our team is available 24/7/365 to provide you with on the day service and we can respond to your emergency call within 45 minutes.
Mold can spread quickly by releasing spores and can lead to structural damage like wood rot.
It can also contaminate the air. Our lighting fast response prevents further structural harm and reduces the chances of you and your family being exposed to spores. So at the first sight of mold growth, call us right away!
Detecting and Removing Mold Infestations From Your Home
Our team has over three decades worth of experience in working on mold remediation and water damage restorations. Whenever you suspect mold growth within your home, allow the mold removal Shively experts from 911 Restoration to come in and provide you with a free visual inspection.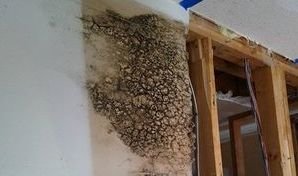 It may be difficult to detect mold growth right away, so when a leak does occur and you want to check for signs of mold growth, our mold removal Shively pros have noted some signs that can make the job easier for you and so you can call us right away. Here's what you have to look for:
Black or pink spots on any surfaces like the walls, rafters, and other wooden sections of your home.
Dampness in the air within your home
Books, textiles furniture are moist to the touch
A noticeable moldy smell within your home
Our IICRC certified mold removal Shively technicians are equipped with advanced drying equipment that will extract water and remove moisture from your home effectively. Without moisture, mold can't grow and we can prevent any further instances of fungal infestations in the long run.
When water damage occurs, make sure that mold is also taken care of. Allow the mold removal Shively professionals from 911 Restoration to give you a fresh start.
Quality Mold Remediation That You Can Rely On
It's better to have professionals take care of the problem instead of trying to do it on your own because our team has the necessary training, experience, and equipment to better handle the problem.

By allowing us to provide mold remediation for you, you can avoid health risks from mold spore exposure.
Our industrial strength, eco-friendly cleaning solutions can cleanse the affected area of any signs of mold without causing any further damage to the floors, walls, or ceiling.
Our advanced drying equipment will also help you pinpoint any hidden moisture spots within your home so we can check them for mold growth.
Our team will even check for mold growth in areas that are difficult to reach within your home which includes crawlspaces, attics, floors, and within the walls.
Once mold has been removed, we'll be patching up the source of the leak, and we'll be providing odor removal services that will get rid of fouls smells on drywalls, textiles, carpets, and furniture.
Whenever you need mold remediation, trust in the mold removal Shively pros from 911 Restoration. We're the company that will give your home a fresh start. Give us a call today!