Mold Removal Fairdale
The mold removal Fairdale experts at 911 Restoration of Louisville know that mold can be discovered at any time, and to make it easy for homeowners to reach us the moment they make that discovery, we keep our agents available 24/7/365 to take your calls.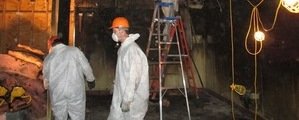 Mold usually grows after the home has experienced some type of water damage, such as ceiling leaks, flooding, sewage backups or a pipe burst.
Whether the mold is caused from previous water issues, condensation or plumbing problems, the moisture created from these circumstances can cause mold spores to turn into a home infestation.
Our IICRC certified mold removal Fairdale professionals are trained to use advanced techniques that allow them to tackle any job they are faced with.
Do not try to attempt mold removal on your own, call the licensed, bonded and insured mold removal Fairdale team today and we will get a free visual mold inspection set up for you in no time.
Water Damage In The Home May Instigate A Mold Infestation
Home water damage is one of the easiest ways for mold and mildew to thrive, and it is important for homeowners to do everything they can to prevent it from occurring.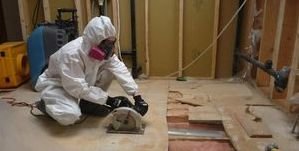 When you contact our mold removal Fairdale staff, you can be sure that we will be at your home as soon as we can. We offer comprehensive services, that include:
Water damage restoration

Moisture extraction

Thorough drying techniques

Sanitization

Spore removal

Drywall replacement

Vapor Barriers

Air filters and purifiers

Mold testing

Cleanup services

Vacuuming
We use the most advanced water extraction and drying technology, which allows us to get your home free of all moisture, preventing mold spores from fully developing.
Call our mold removal Fairdale technicians to get more information about how water damage can lead to mold and fungus growth in your home.
Our Water Damage Crews Will Keep You And Your Family Safe From Mold
We are licensed, bonded and insured to remove fungus completely by using water extraction, drying and mold eradication equipment.

With the help of our trained mold removal Fairdale agents we will ensure that your household becomes both mold and moisture-free in the safest possible way.
Our complete list of services will benefit you because, not only will you receive our home restoration services, but our insurance expertise as well.
One of our main priorities is to get you affordable mold removal, and by hiring us you can rest assured that our mold removal Fairdale specialists will always offer competitive prices.
Call our mold removal Fairdale pros at 911 Restoration of Louisville today and we will ensure that you get the best customer service in the business.