Water Damage St Matthews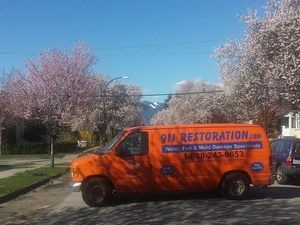 When it comes to saving properties from water damage from our specialized staff of experts with 911 Restoration Louisville always prioritize the needs of the customer in conjunction with the needs of the home or business affected.
Ensuring the highest quality of service and support is our main priority on every water damage St Matthews job that he and his staff take on.
That means having the crews and tools ready to go anywhere within 45 minutes of receiving your call. When it comes to water damage, an immediate response time is crucial for saving the home from increased loss in addition to extra costs for repairs.
Giving customers five-star customer support means not only taking care of the water extractions from the property, but also taking care of the customers concerns about the future of their home or business as well.
If you and your home or business are currently dealing with a water damage crisis and you need immediate assistance from the restoration industry leaders, then contact 911 Restoration Louisville today!
Caring Comes First.
To be the extraordinary technicians that we are, all of us go through rigorous training and IICRC certification programs to give them the knowledge and wherewithal to handle any sort of issue that a property may encounter.
But beyond their powerful abilities and skills with water damage and all other disasters, our team bring a heightened level of care and concern to every job that other restoration companies can't compete with.
Providing information and feedback to clients during their restoration is just how we does business because people in St. Matthews and all the surrounding areas trust us above all others.
They do so because his quality work and water damage know-how is unsurpassed. And when it comes to a disaster situation in homes or businesses, having the best means you receive the best care and support.
Using The Best Technology To Give The Best Service.
Our crews are all fully equipped with the latest technology that the industry has to offer. When we get to the site of your disaster, we will employ huge air movers, dehumidifiers on an industrial scale, and even heaters to completely eliminate all traces of moisture from your home or business.
Beyond advanced extraction and drying technology, our teams will also use the latest Infrared Cameras, sensors and testing equipment too.
This added layer of information on the scene provides our teams with the ability to find the source of a water damage problem, or to check for any remaining residual moisture that may be lingering after the main extraction process has ended.
Doing these extra steps after a water damage incident gives homeowners an increased level of protection against escalating damage and even mold growth which may be harbored in the latent wetness.
Making sure that a home is completely free of moisture after an event like this gives us the ability to remove the drying equipment precisely on time. In turn, this allows the homeowner to get back into their property and living normally again as soon as possible.
If your home is experiencing a water damage crisis and you need specialists who truly care about making your life easier with their expertise and skills in the restoration industry, then contact 911 Restoration Louisville today!