5 Home Maintenance Habits to Improve Health and Save Money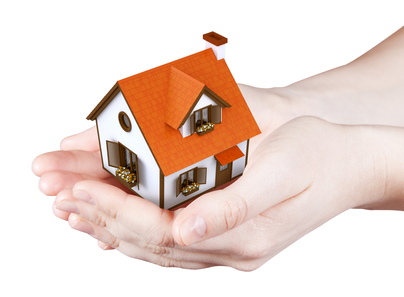 Home maintenance ranks low on our priority list, and understandably so. It's easy to get excited about the new LCD TV or the new patio deck. It's much harder to get excited about cleaning the gutters and oiling the window tracks. Yet proper maintenance of building and household appliances is what affords us that super thin LCD TV.  Or that dream vacation in Rome for the entire family.
"What do you mean, I have to replace the sump pump? But I just bought the house. Well, it was built in the 70's. How old are the pipes again? No, I don't recall the last time I cleaned the gutters…"
Folks, if you have difficulty answering these questions, prepare to say goodbye to your dream vacation. Homeowner's negligence is one of the most common reasons why insurance inspector rejects a claim, so get into the good habits now and start saving for that dream vacation:
1. Clean out your gutters twice a year
Gutters accumulate anywhere between 40-200 pounds of debris per year. A build up can create mosquitoes infestation, damage your roof or siding, and prevent your drainage system from working at their best. Homeowners often neglect the gutters because they are slimy, mucky, and dirty work, but this is one of the most essential preventative tasks against water damage. It's best to clean your gutters at the beginning of fall (to get ready for the winter) and the beginning of spring to get rid of all the snow and dead leaves. 
For those who have vertigo, there is a solution: a gutter cleaner system head with long handle attachment, so you can remain on the ground while cleaning. This works best for one-story home, as the longer the handle, the more difficult it is to maneuver the device. While you are cleaning the gutters, it is important to check to see if there is any sagging, dents, or holes. Tips: put a piece of painter's tape where you find a hole, then seal it later with clear silicone sealant.
2. Change your air filter every 2 months
Dirty air filters are the culprit behind coughing fits and compulsive sneezing. They are easily forgotten because of their invisibility. The majority of homeowners don't even look at their air filter until there is a significant drop in the air quality. This is an oversight that should be corrected, as a clean filter helps the air flows freely and reduces energy consumption especially during the summer months. It is a good to check on your air filter more frequently during the hot months, when you use the AC more often.
When buying a new filter, look for the filter's Minimum Efficiency Reporting Value (MERV), typically ranging from 1 to 12 for home AC units. The higher the number, the better filtration it provides and the more energy it consumes. It'd be wise to balance your air quality need with energy costs.
3. Vacuum your carpet at least 1-2 a week
For an average family of four, a twice-weekly vacuuming schedule is mandatory. If you have pets, increase that to 3-4 times per week. The carpet is the perfect trap for lint, dust, pests, and food crumbs. For many households with asthma patients, tile or hard wood is the better choice. Until that next remodeling, the next best thing is a regular cleaning schedule. Here's a few tips to keep in mind:
Top-down cleaning saves your effort. Start with dusting your blinds, windowsills, and furniture surface before cleaning the floor.
Go over carpet areas in slow and steady motion. Speed is not appreciated here.
Have one vacuum for downstairs and one for upstairs so you won't have to luge one around the house.
Use the attachments! Get into those crevices!
Replace or empty the bag when they are 2/3 full for best cleaning effect.
4. Turn on that bathroom fan, and leave it on
Most households are not keen on opening their bathroom windows, especially during those cold winter months. But condensation from a hot shower is heaven for mold. It is advisable to leave the fan on for 20-30 minutes after you have finished taking your shower or bath. Shampoo and soap bottles provide excellent hiding spots for mold growth, so make sure to pick them up and clean them often. I often keep a little brush the size of my palm in the shower so I can clean while the faucet is running. It serves as an excellent reminder.
Mold can be sneaky. Make sure to keep an eye on the gout line connecting your tub/shower to the wall, as that is where mold usually grows first. Another place to check is beneath the sink. A leaky draining tube can turn your under-sink cabinet into a colony of unsightly black spores. If you catch some early, clean-up is easy. Go over the affected areas with bleach, vinegar, and hydrogen peroxide.
5. Keep everything organized!
Last but not least, keep a notebook of your home maintenance. A binder works great because you can use it to store receipts, guarantees, and repair bills. Record-keeping is boring, but it will save you a ton of headache when it's time to file a claim. It is a good idea to keep records of:
Purchase dates for appliances. I save 1-2 pages for each appliance. Write down their maintenance needs and record every time you perform a maintenance task such as: deep cleaning, bulb replacement, filter change, etc.
Detailed schedule of big maintenance tasks such as gutter cleaning or oiling of locks and window tracks.
Budget for home improvement. Include regular expenses as well as occasional repairs here so you are not hit with a sudden deficit.
Nobody ever says home maintenance is breezy work, but the reward is much greater than the effort. Save a little time each day to love and care for your home, and it will take care of you in return!
Love,
Your Fresh Start Angel
Twitter.com/FreshStartAngel
Facebook.com/FreshStartAngel